extracting enzyme effectively

Taiwanese emerald lemon
"From OPENMIND, start a healthy life", Strict selection of Taiwanese native emerald lemon, fair unit inspection qualified, in line with national pesticide residues safety standards, from the strict control of the fruit to ensure safe food


There is proof of activity is to give you a healthy enzyme
In the process of lemon research, the opportunity to meet those who also has a high degree of enthusiasm in lemons and believe that "nature is the best feedback on the human body," driven by the same concept, the research team from academic and enterprise cooperate and launch product of "lemon processing and health care". Team research perseverance pays off to develop the enzyme, which shocked whole enzyme industry, "Biotechnology Technology", the world's highest activity of the enzyme!

No acetic acid, and less likely to stimulate the stomach. Team research more integration of a variety of key technologies, made a set in a "lemon enzyme fermentation liquid"!

The value of green gold lies in flawless, healthy! This also achieved my original intention. Hope that consumers have the right concept of lemon, you can have the most real, most close to the understanding and application of life, and can be a very simple way to let the food science into the public life.



With a unique enzyme extraction technology to get the whole lemon nutrition
Lemon nutrition, can be found in lemon peel or lemon pulp, are rich in nutrition, whether it is vitamin C, citric acid, polyphenols and so on. Many people often give up fruit peel, but the nutritional value of peel shouldn't be underestimated, such as phytochemicals, lycopene in tomato and grapefruit, anthocyanins in grapes and eggplant, carrots and papaya carotenoids and so on, belong to a kind of phytochemicals. In the nutritional point, as much as possible intake of "the most complete" nutrition. According to a Japanese study, peel cut from apple when eating apples is equal to the amount of food fiber to one lettuce and five Wenzhou oranges, it's really pity.

But the market general lemon juice is pure meat squeeze, so eat only half of the lemon nutrition, it's pity. Lemon enzyme contains complete nutrition, the raw material is a complete lemon, peel clean and sanitary safe also details must pay attention to, selection in line with national food safety and pesticide residues through qualified lemon fermentation to ensure safe non-toxic.



High quality brand, high quality inspection‧German TÜV Rhein testing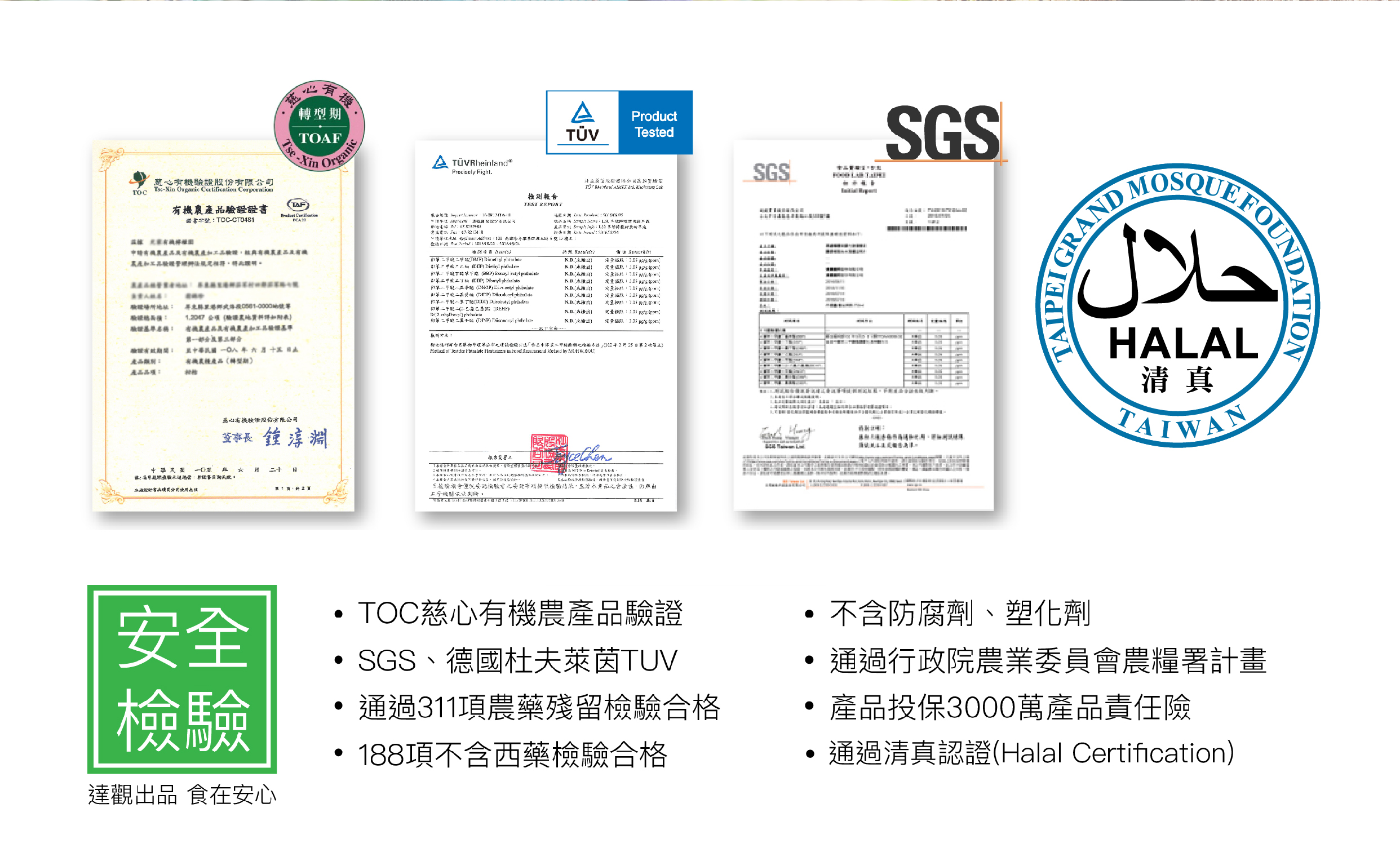 Through 311 pesticide residue test qualified

188 items without Western medicine qualified

without preservatives, plasticizers‧SGS inspection and certification

‧

SGS inspection and certification

Halal Certification