Product Information
100% Healthy
World's leading patent fermentation technology. We use a whole lemon including skin and seeds, with our patent fermentation technology, that makes the nutrition molecular smaller, more active and stable, which is much easier for the human body to absorb.

Co-operate with the College of Agriculture NPUST.
Our aim is to develop products that are best for keeping our inner body healthy. We take our product quality very seriously, therefore we co-operate with the College of Agriculture NPUST, which has the best agriculture technology.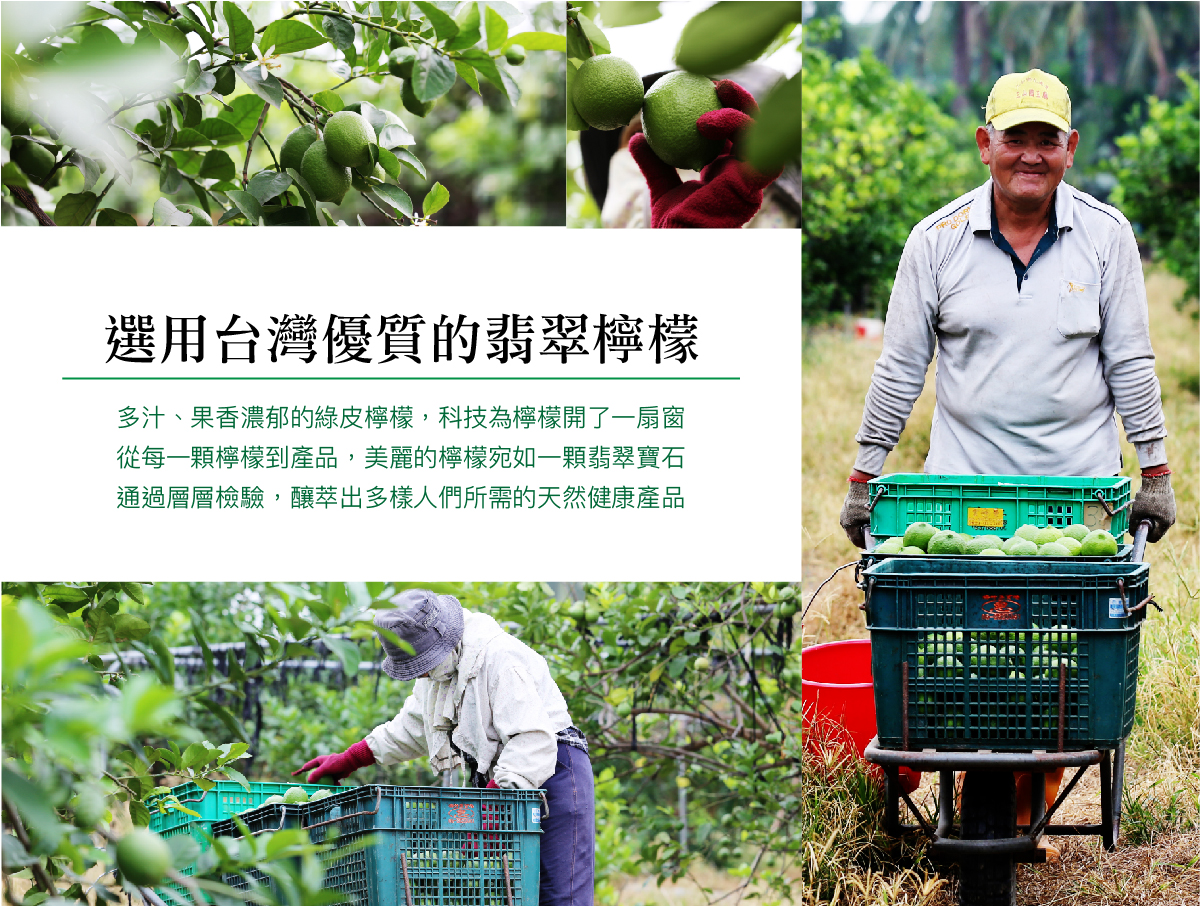 It is
water-free, sugar-free and non-acetic acid.
We use only Native Grown Taiwanese Lemons that have been tested by an impartial third party. All out Lemons have passed the standard of National Pesticide Residue. We are serious about our product quality, starting from choosing the Freshest Lemons and throughout the fermentation process at our factory. This insures that every single detail conforms to the highest quality controls, resulting in the finest
JADE Lemon Enzyme
available anywhere. Only the very best goes into every one of our products, providing you with a beautiful, healthy body.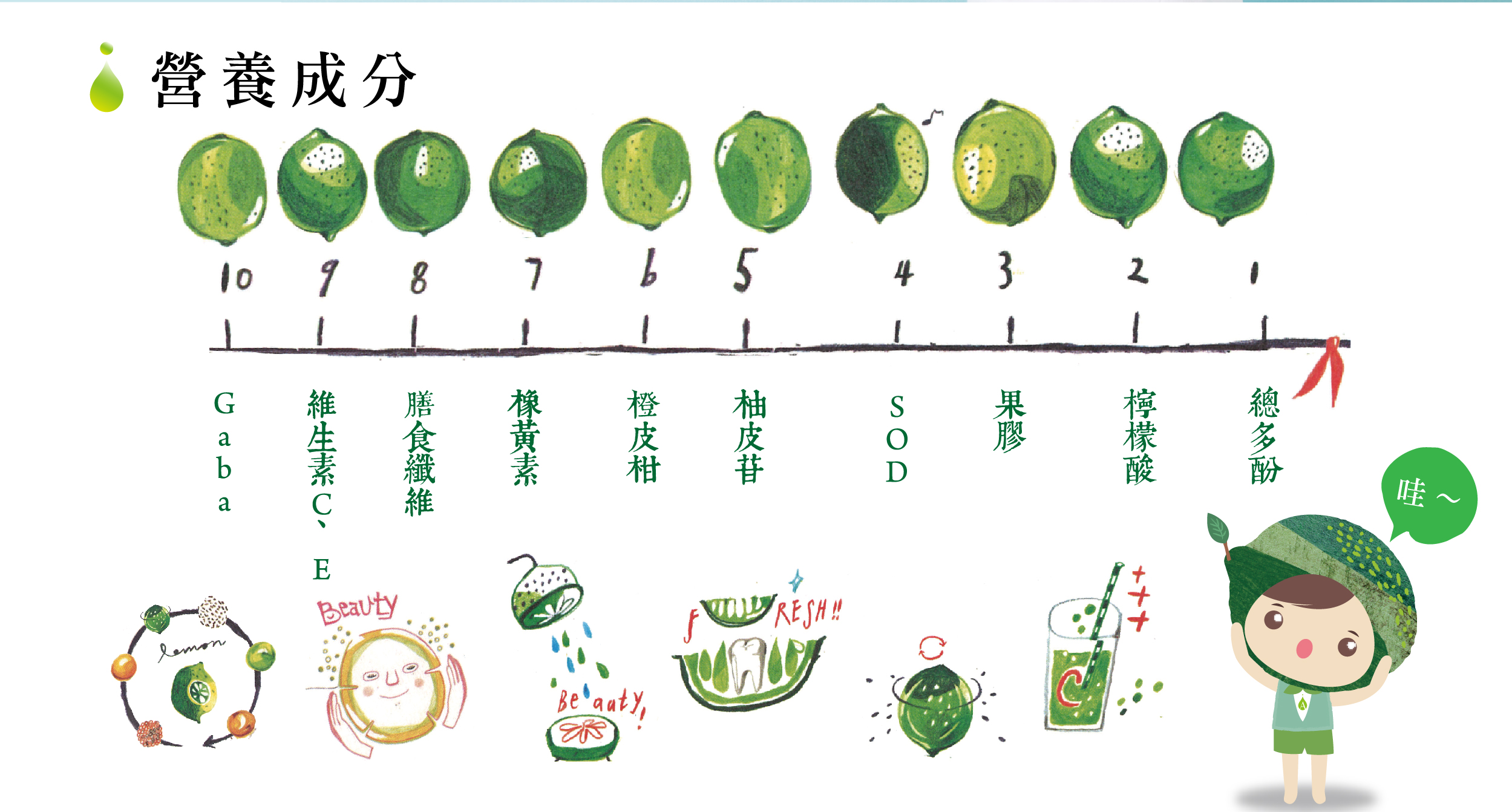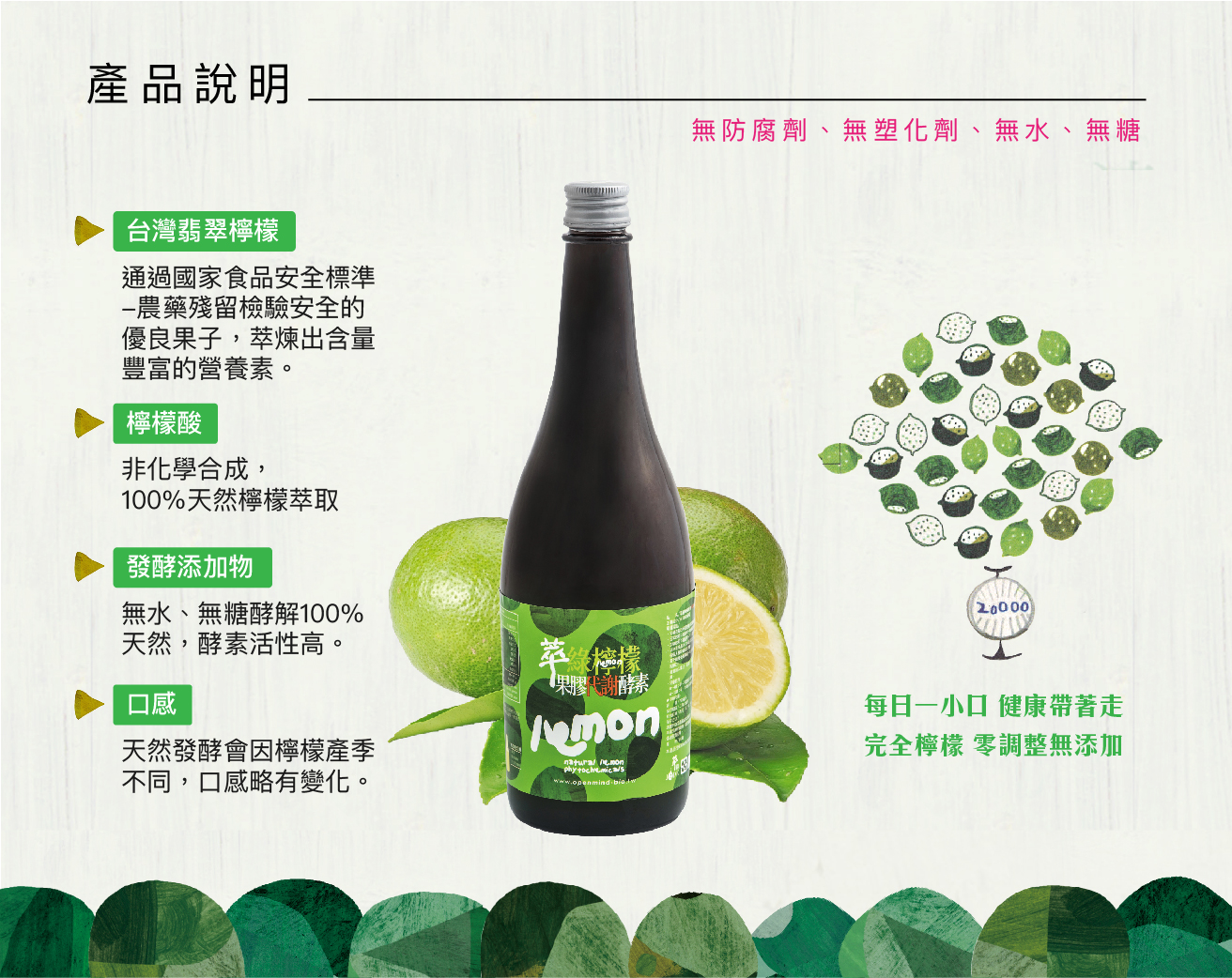 Totally Natural. Non-chemical Compounds.
Our products are free of chemical compounds, such as plasticizers, preservatives and artificial colours.
Because we do not use any chemical compounds, the dissociation of our products are normal.
Shake well before drinking.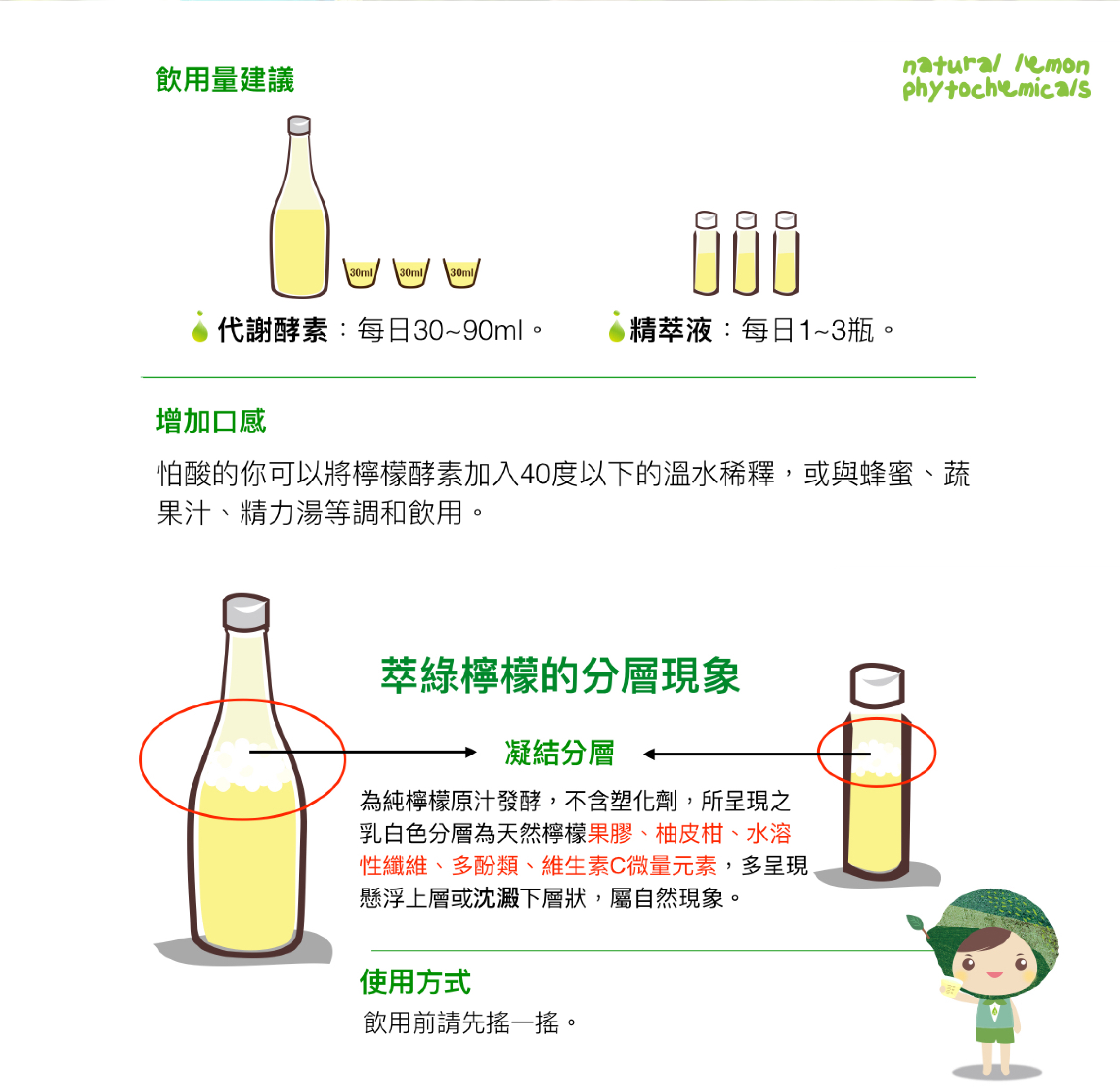 Ingredients:
Taiwanese Green Lemons
Net content:
750ml
Features:
Rich in lemons Pectin and Polyphenol. / GABA / total polyphenol / SOD like
Instructions:
⊕Daily Intake: 30ml after breakfast and dinner
Strength Intake: 30ml after breakfast, lunch and dinner.
⊕May dilute with warm water below 40C or with honey or juice for sweeter taste.
⊕People with weak stomach, drink warm water before consuming Lemon Enzyme
⊕If your stomach is not feeling well,consume this product after drinking warm water or eating a meal.
⊕Suitable for pregnant women and vegans.



Notice

/
This product is made with fresh lemons, color and taste may vary due to seasons changes at the time of harvest, however product quality will not affected.