Product Information
Hot-sold for 13 years Renowned product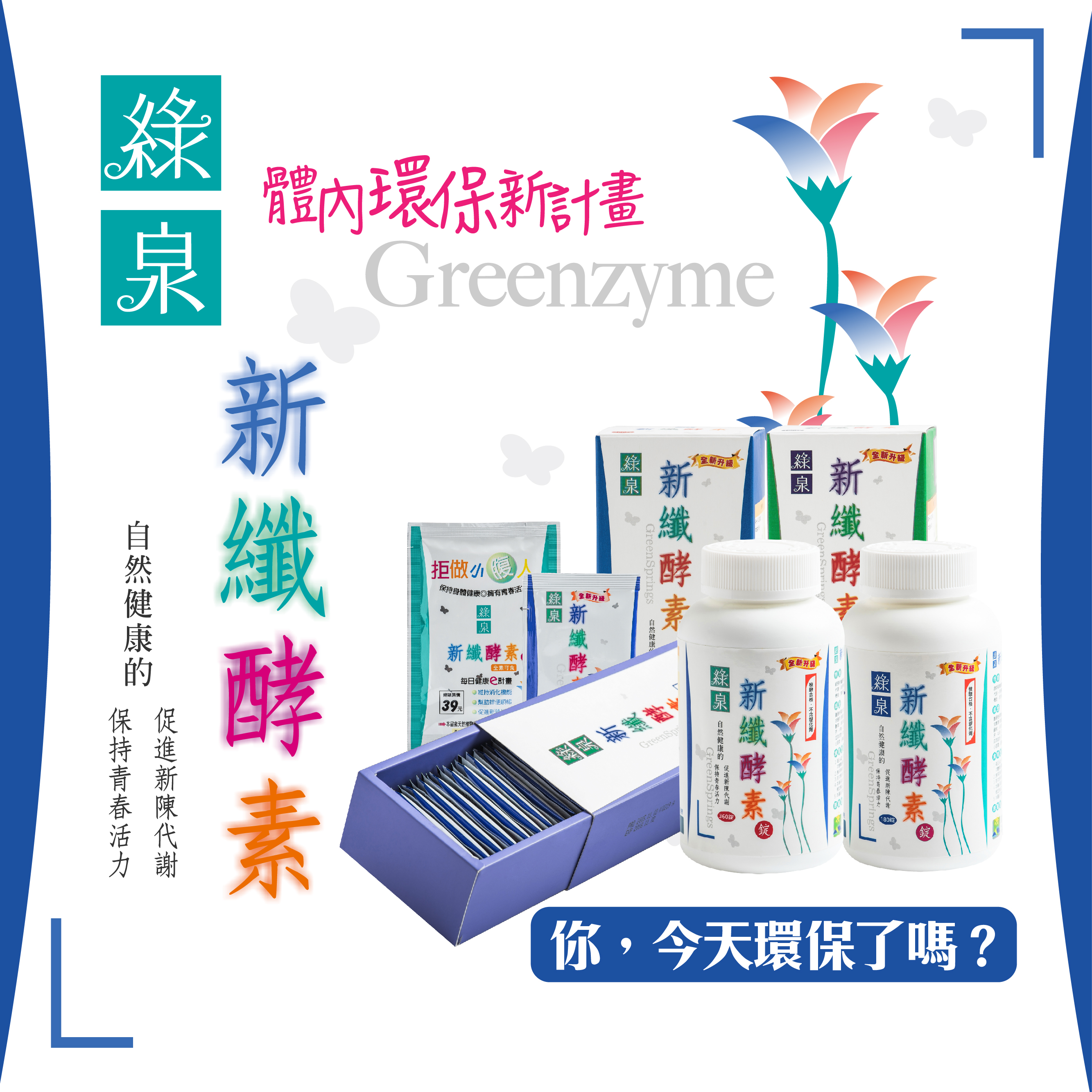 Green Springs is a Fresh Fiber Enzymes made from a variety of natural plants that have passed through a special Bio Fermentation Process. It contains Valuable Rare Enzymes, Live Lactobacillus, and large quantities of Green Vegetable Dietary Fibers. It stimulates metabolic function and increases bowel movement frequency. Consuming Greenzyme on a daily basis will help insure that your body has all the nutrients necessary for a Healthier, Happier, and Younger Looking You!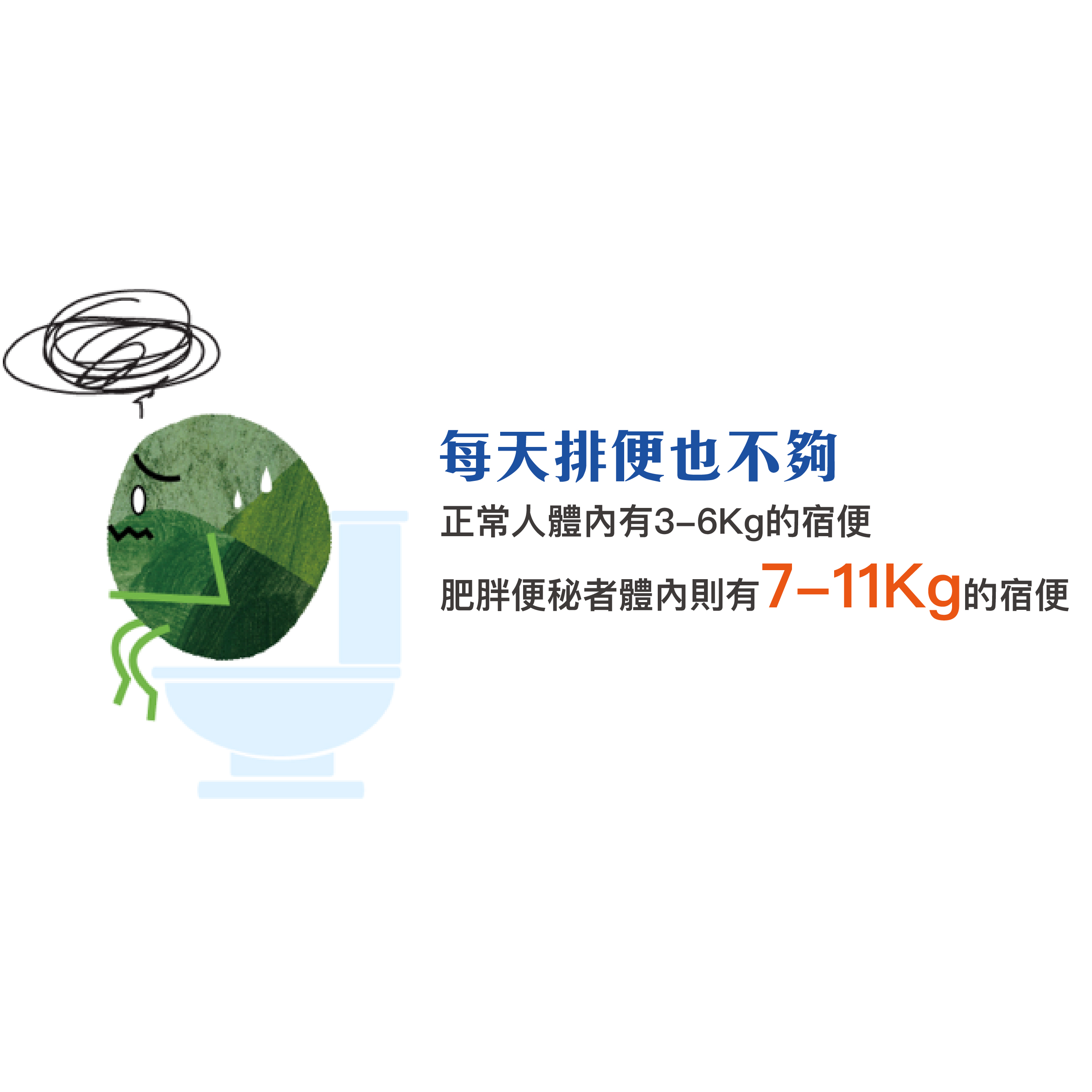 Product features: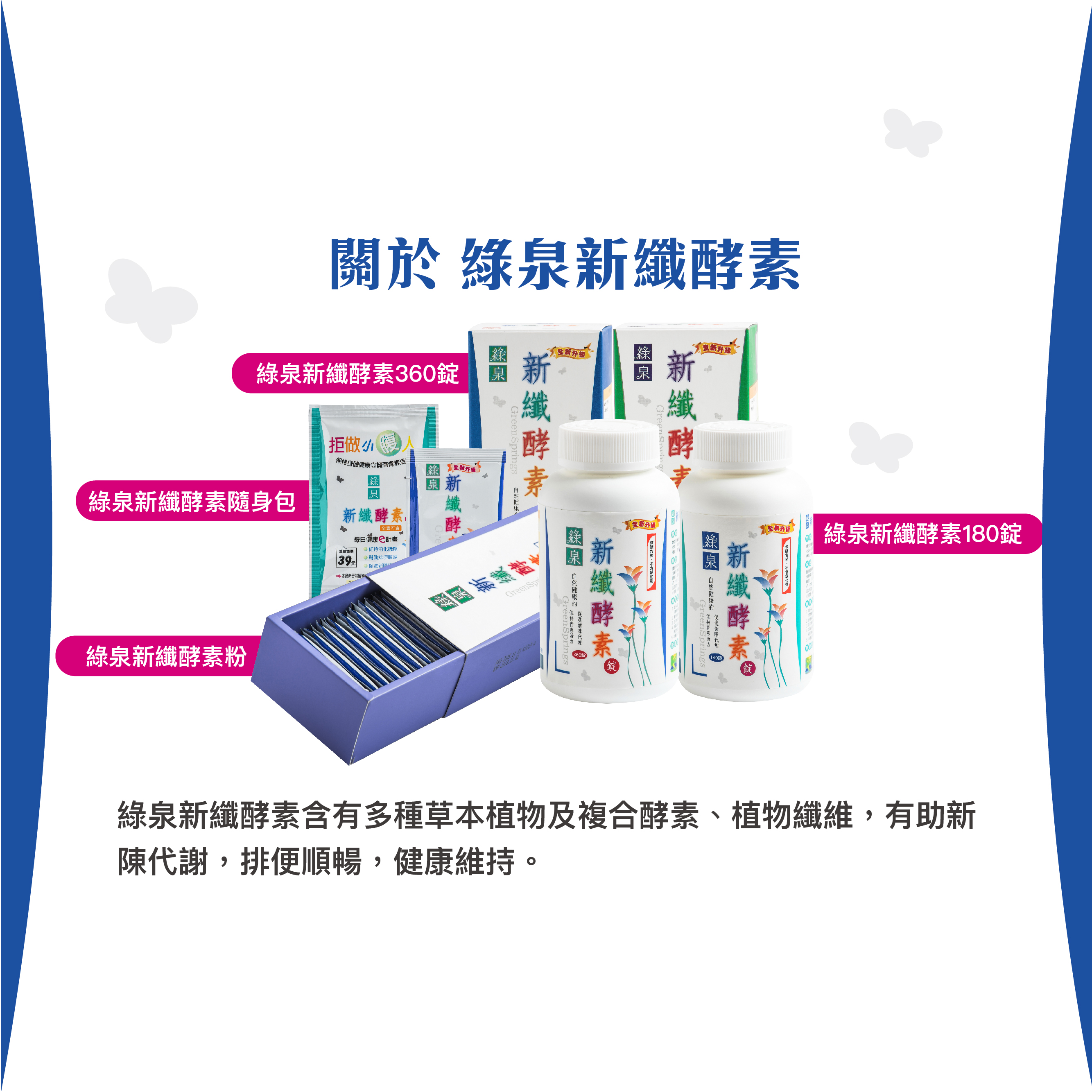 Green Springs passed the test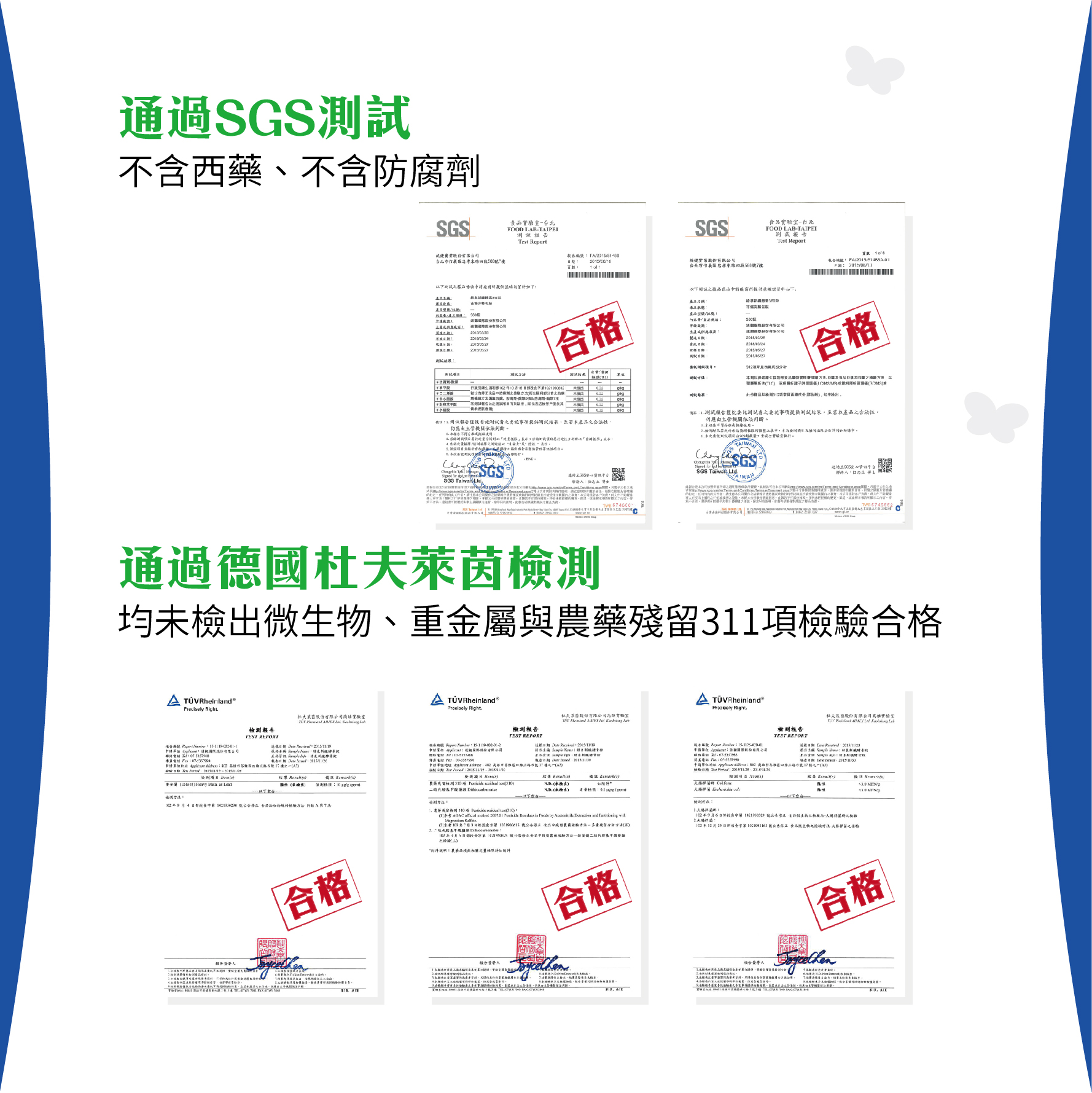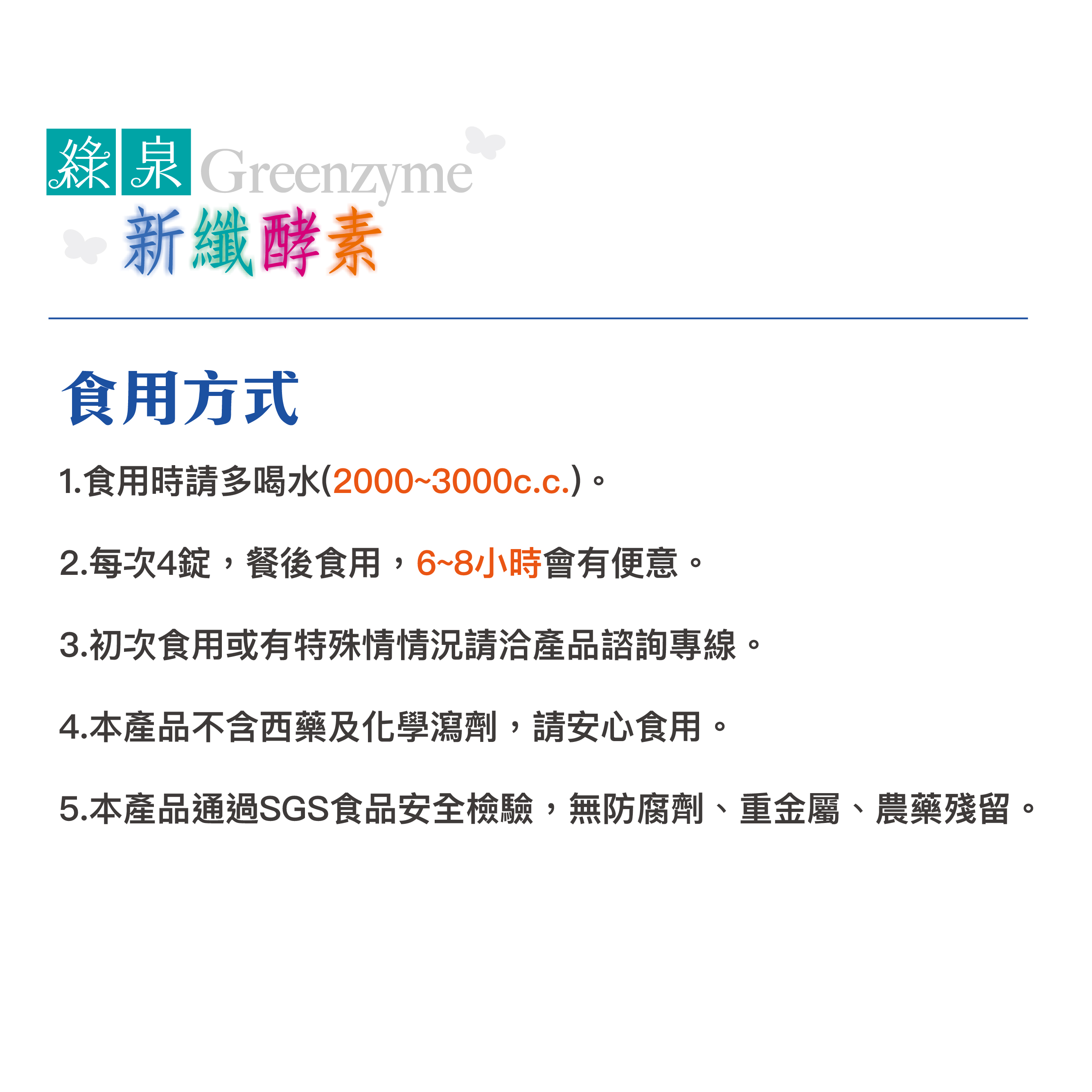 Greenzyme(180Pills/bottle)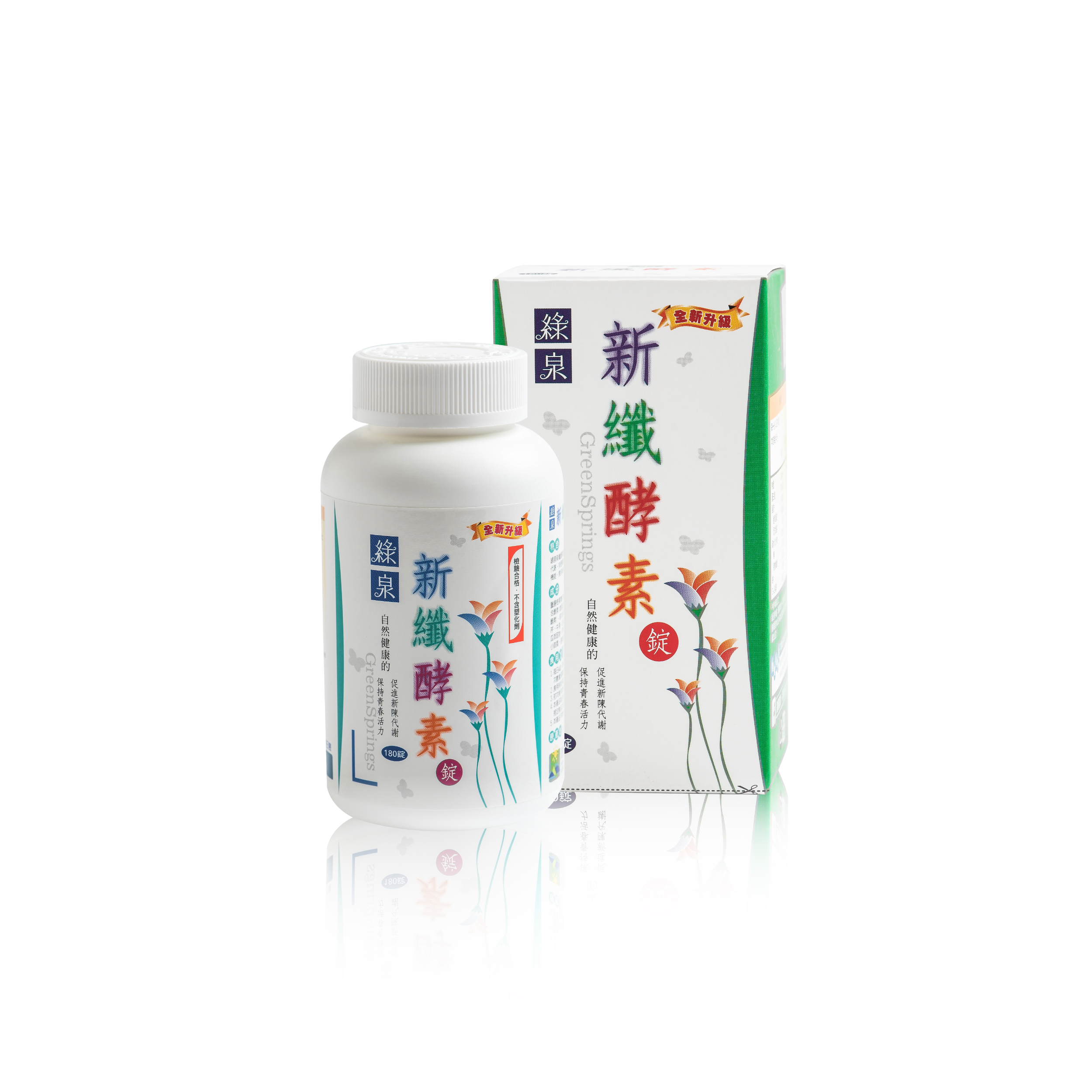 Greenzyme(360Pills/bottle)



Greenzyme(Powder package)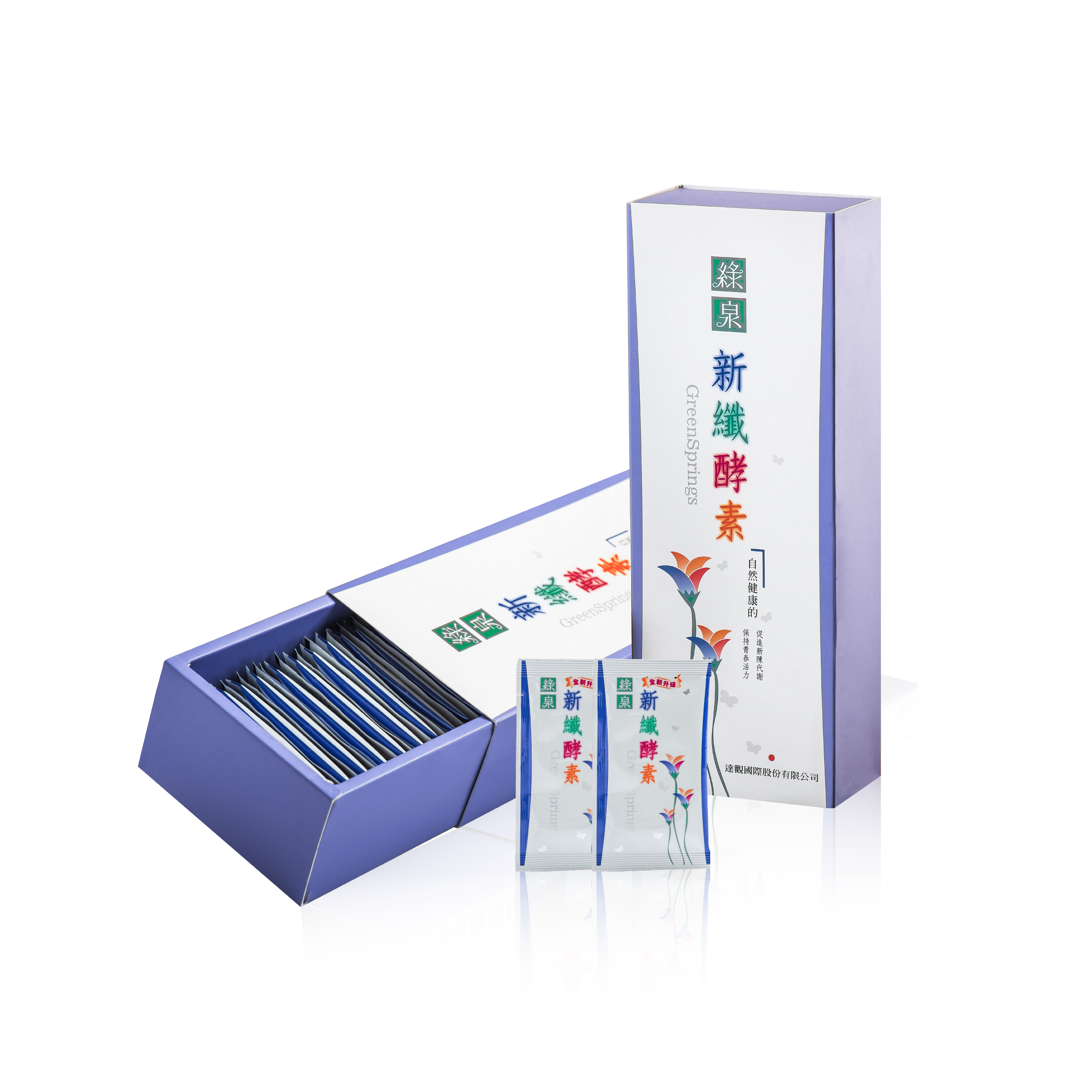 Ingredients:Enzyme, Live Lactobacillus, Dietary Fiber, Spinach, Spirulina, Parsley, Cabbage, Oligo, Ginger, Mulberry, Mints, Pineapple Enzyme, Papaya Enzyme, Oat Grass and Liquorices.

Suitable for:
those want to adjust body shape
those adjust the physique
those for health and nursing care
Note: Pregnant women should consult their physician before using this product. Keep out of reach of children.
Instructions:
Suggest to eat after meals, after eating 6 to 8 hours there will be defecation phenomenon (defecation and the number of times will increase significantly, this is a normal phenomenon), it's also suitable for vegetarian.

Drink lots of water after taking this product, average 2000 to 3000 c.c. per day.

New users take a half-pack of Greenzyme every morning or before bedtime. If on the second day the frequency of bowel movements does not reach two times, then take twice as much enzyme powder the next day. If you have over five bowel movements, reduce the quantity by half.

For the first time to eat or have special circumstances, please contact the product consulting line 0800-801-368.

The amount of sennosides contained in the daily consumption of this product is less than the daily consumption limit of 12 mg prescribed by the Food and Drug Administration.

This product does not contain western medicine and chemical laxatives, please eat for assured.
Storage: store at room temperature, dry place, avoid direct sunlight. Keep out of reach of children.